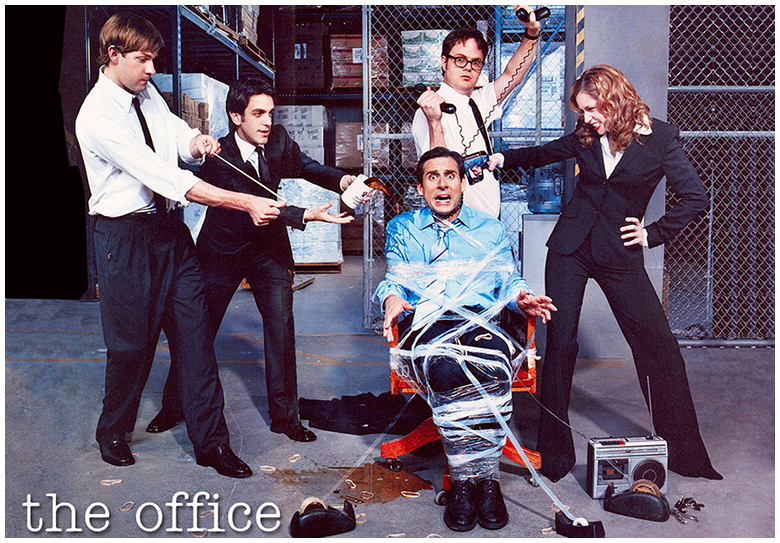 If there is one show I can watch over and over again it would have to the US version of The Office. Unlike other series I mention on this list I started watching The Office when it first aired on NBC way back in 2005. As each of my siblings became old enough to get the humor they would solidify their spot on the couch every Thursday night to watch the new episode. Though the characters change over the year you learn to love the series regulars like extended family. D and I watch 1-2 episodes per while we get ready for bed each night.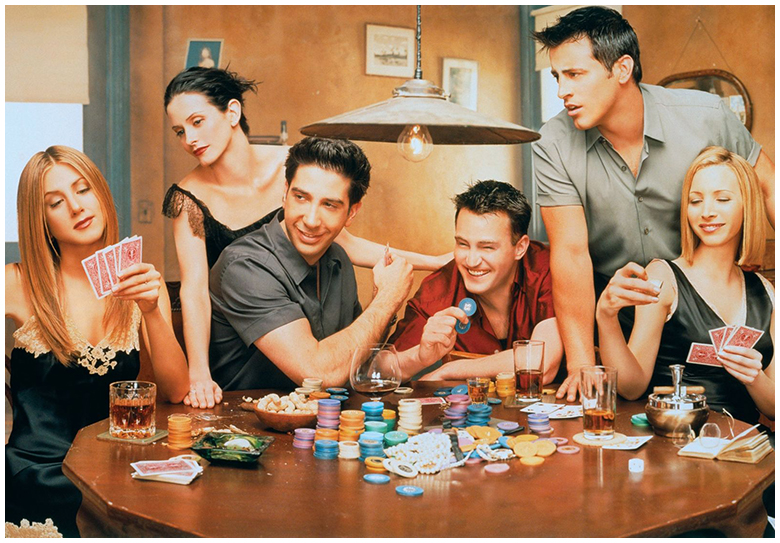 I was a little young when Friends premiered on NBC in 1994, but growing up my parents would tune-in weekly to watch the new episode of Friends. When I turned 13 I started asking for the DVD Season Box Sets of Friends from my Aunts and Uncles for Hanukkah. By New Year I most likely had blown through the box set of discs! I even took all 10 Season Box Sets to college, the woes of attending college pre-Netflix streaming, and would re-watch the whole series each year to calm my anxiety and take breaks during school work and studying. Since college I have tried to keep up the tradition of re-watching the series each year and find times to sneak in episodes while cooking dinner or tidying the living room.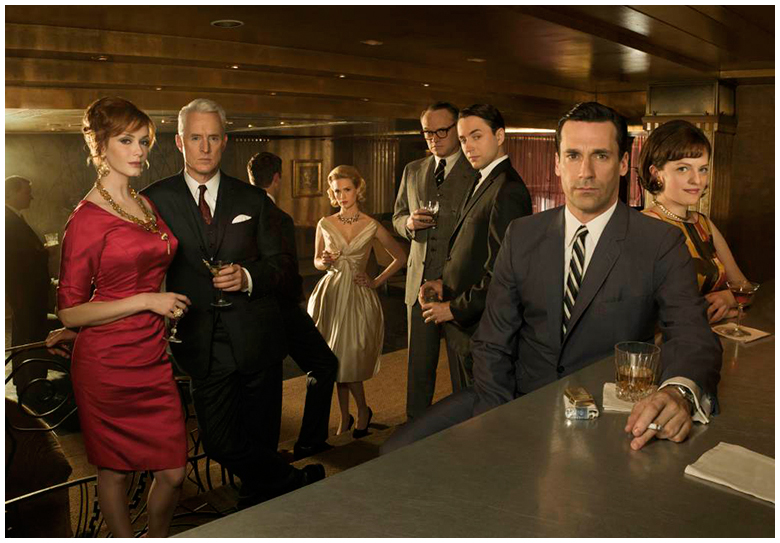 There is so much great TV out there these days it is hard to find time to re-watch too many series and still explore new ones. Mad Men is a series that always seems to make the cut. Even though it is a little heavier than Friends and The Office I cannot get enough of the beautifully put together period drama that addresses gender, race, and income issues all through the lens of an advertising agency. Add an equally talented star studded cast and I mean come on, if that doesn't say Allison all over I have no idea what does!