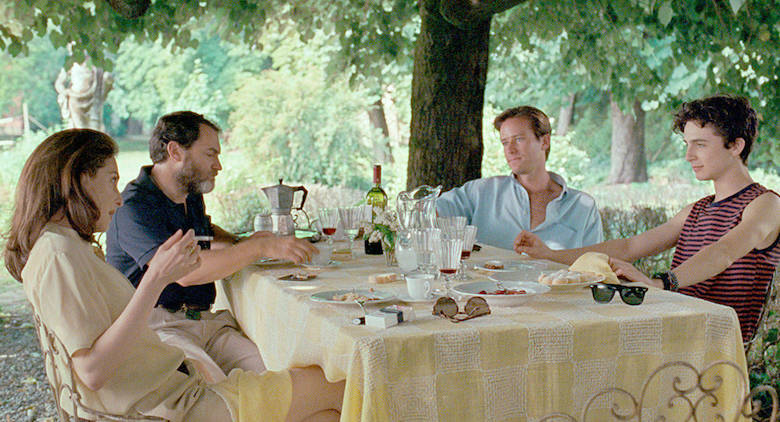 The holidays may be over but we still have award season to keep our spirits high during the cold dark days of winter. This year I am a bit behind on watching the Best Picture Oscar Nominees, but after reading some interesting facts about the set design of each I am even more pumped to get caught up.
Architecture Digest pulled together a fantastic list of facts about each of the 2018 Best Picture Oscar Nominees.
I am dying to see Calling Me By Your Name after hearing rave reviews about Armie Hammer and Tomothee Chalamet's performance in this delicately complex film that explores the relationship between unlikely lovers. To turn Lombardy, Italy into a lush Mediterranean background Gaia Chaillet Giusti, the films landscape designer, added peaches to already existing trees and brought in more peach and apricot trees not native to the filming location.
Production designer Inbal Weinberg noted members of the Sylva, North Carolina community where Three Billboards Outside Ebbing, Missouri was filmed were less than pleased about the use of their billboards for the now Oscar nominated film. Members of the community were so incensed the billboards had to be covered up and redone each day.
Get Out is one Oscar nominee I have seen and I was surprised to find out the location was actually supposed to be filmed in LA but after some funding issues Jordan Peele moved filming to more the more affordable Fairhope and Mobile, Alabama. I truly cannot picture the film without the perfect colonial southern look to it.
The full AD article includes some more great facts about each if you are interested in finding out more.