I love to cook. My job though doesn't always allow for me to make a home cooked meal every night with my hours being long and inconsistent. To motivate myself at the end of the day I try to stick with recipes that have few ingredients and short prep, cook, and clean up time. Lasagna rolls check all of those boxes and on top of that are quite tasty!
Before I share the recipe, I want to note that this is a new series I hope to keep up with in the space (I know why do I even attempt to make these promises). Recipes for Two is all about taking meals meant for multiple servings and doctoring them to make just enough for two people to share.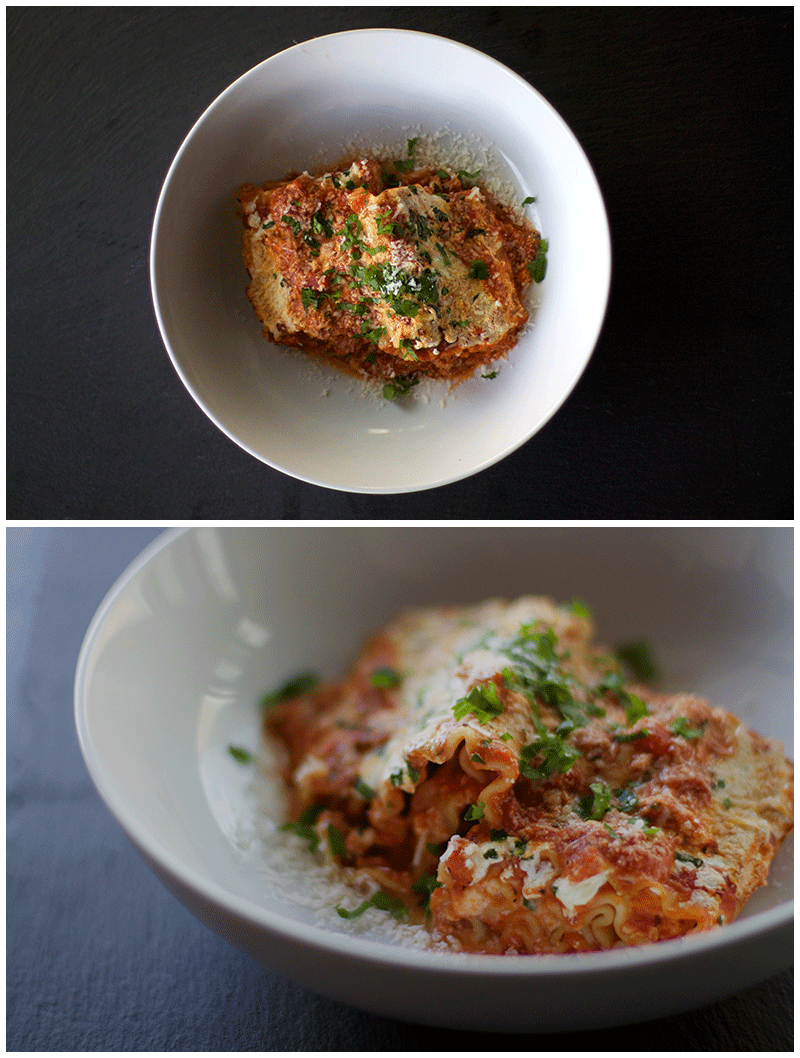 I grew up eating leftovers at least twice a week but D has never been a big leftovers fan of any kind. After getting tired never eating the food I packaged in Pirex containers each week I decided to revisit the ingredient amounts to leave no food behind at the end of the night. Bonus, clean up is way easier without extra containers to wash.
So keep an eye out for more Recipes for Two posts!
– Lasagna Rolls –
4 Lasagna Noodles
1 Cup Tomato Sauce
4 oz Ricotta Cheese (1/2 cup)
½ cup Shredded Parmesan Cheese
½ Cup Shredded Mozzarella
1 Egg
1 ½ Tablespoon chopped Parsley
Preheat oven to 375 degrees F
– Liberally salt a pot of water and bring to a boil, cook 4 lasagna noodles according to the package
– Spread ¼ cup of tomato sauce in the bottom of a small glass ovenproof container
– Mix 4 oz of ricotta cheese, ¼ cup of parmesan cheese, ¼ of cup mozzarella, 1 egg, and 1 tablespoon of parsley
– Lay slightly damp noodles on wax paper and spread 3 tablespoons of cheese mixture across each noodle, add 2 tablespoons of tomato sauce on top of cheese mixture
– Roll each noodle tightly and line the glass ovenproof container
– Top noodles with ¼ cup of tomato sauce and sprinkle 3 tablespoons of mozzarella and 2 tablespoons parmesan cheese
– Cover with foil and bake for 30 minutes, uncover and bake for an additional 15-20 minutes
– Sprinkle ½ tablespoon of parsley and remaining parmesan cheese on top